Wednesday 7 June 2023 | 19:30 – 23:30 | Kursalon Vienna
The conference evening gives the attendees the chance to unwind and enjoy good company. Entrance is included in the full delegate fee and accompanying person registration.
The Vienna 2023 Conference Evening will be held at Kursalon Vienna and will offer a variety of typical Viennese food and entertainment.
Explore and find your way around the central renaissance-style venue dating back to the 18th century!
The conference evening offers you a full programme spread out over different areas. These areas will showcase the diversity of Viennese culture and will provide the opportunity to relax, meet with colleagues and have some typical local food and drinks in an informal environment.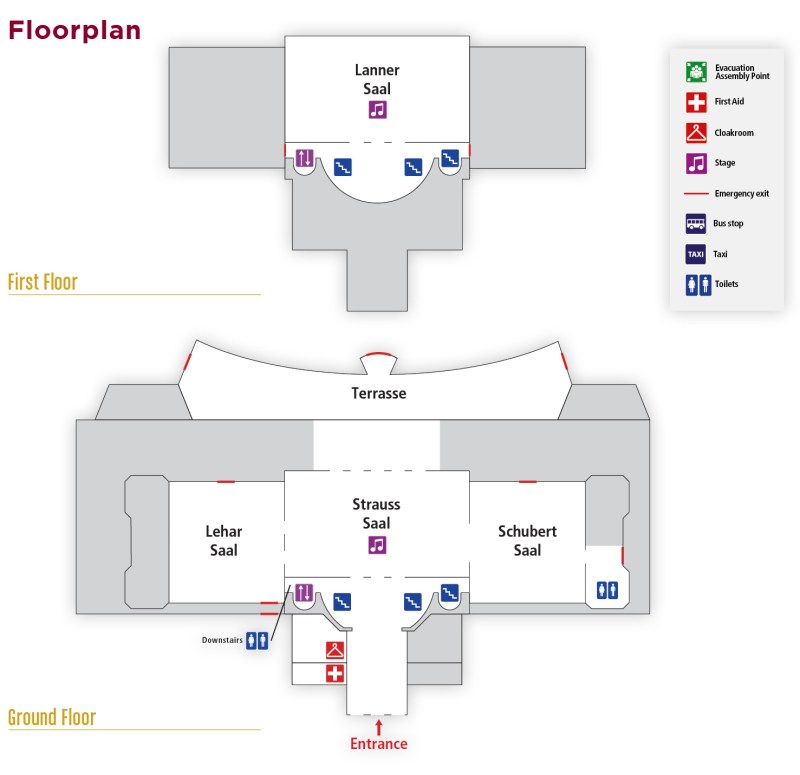 Transportation
Kursalon Vienna is located in the city center and is easily accessible.
By public transport:
Metro: Kursalon can be reached by using the metro line U4 (station "Stadtpark", exit Johannesgasse) including a few meters walk, or the metro line U3 (station "Stubentor", exit Parkring) and about 50 meters walk.
Train: You can also access Kursalon by using the S-Bahn (station "Landstrasse – Wien Mitte") and walk about 200 meters.
Tram: The tram lines 2 (station "Weihburggasse", a few meters walk), 71 or D (both stations "Schwarzenbergplatz", about 50 meters walk) will also get you to Kursalon quickly.
By taxi:
Please use the following address: Johannesgasse 33, 1010 Wien, Austria