Opening Session | 16:00 - 18:00 (Room Strauss 2-3)
Fireside Chat
Leadership Interview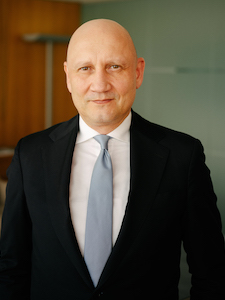 OMV's Energy segment plays a crucial role in its transformation strategy for 2030.
Berislav Gašo, the EVP Energy at OMV, will delve into the significance of hydrocarbons and how carbon businesses are securing a sustainable future.
Opening Debate
Securing a sustainable future together
We have been witnessing a dramatic shift in the energy priorities of countries around the world with energy security and affordability rising to the top of the agenda over environmental sustainability concerns.
The geopolitical tensions arising from this reshaping of the global energy landscape make more apparent than ever the challenge of meeting energy supply consistent with climate change mitigation.
The Opening Session discussion will invite our expert panel to outline the major factors influencing energy policies around the world and where this may lead.
Two key questions will be:
How can we progress urgent climate action while ensuring energy remains affordable and accessible for all?
How will today's energy crisis affect the pace of energy transition?
Panellists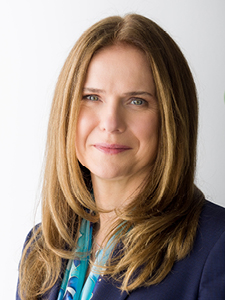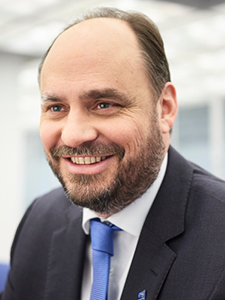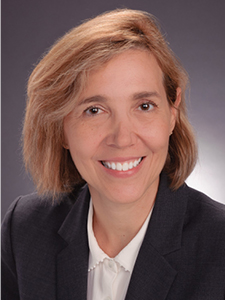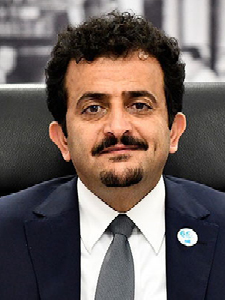 Christina Verchere, CEO, OMV Petrom
Hugo Dijkgraaf, CTO, Wintershall Dea
Sophie Zurquiyah, CEO, CGG
Ayed Al-Qahtani, Director Research Division, OPEC
Andrew McBarnet, EAGE Editor Emeritus (moderator)
Awards Ceremony
EAGE Annual Awards
Recognizing and honouring scientific advances is an important and integral role of the Association.
We would like to thank all the nominators who submitted an entry: thank you for helping us recognize and celebrate promising talents and great contributions!
The recipients of the 2023 EAGE Awards will be announced during the Annual's Opening Session.
10:00 - 11:00
Bringing frontier exploration back into the spotlight
While capital discipline remains strong, frontier exploration is once again attracting interest with potentially giant developments in prospect, notably offshore Brazil, Guyana, Suriname, Namibia and South Africa.
Our panel will discuss the background to this shift in oil industry exploration strategy and its implications. These regions are said to promise 'advantaged oil', i.e., large discoveries characterised by lower production costs, quality reservoirs and lower carbon intensity per barrel.
The panel will consider how these emerging opportunities can fit into national development and energy transition ambitions with the focus on the likely role to be played by NOCs and governments in developing these resources?
Panellists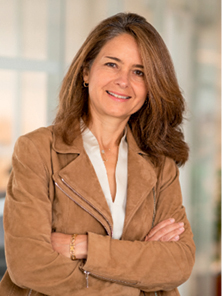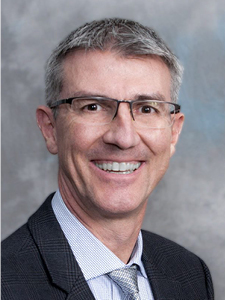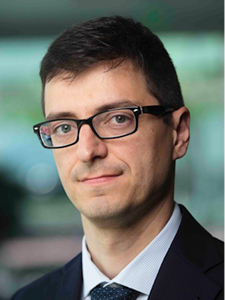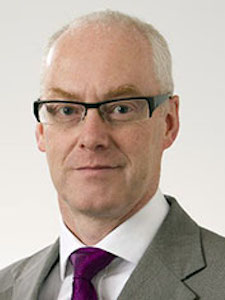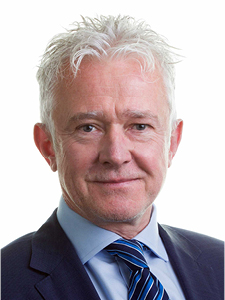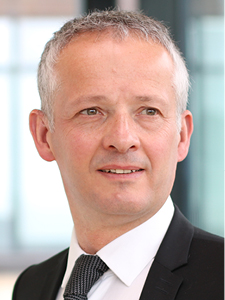 Emmanuelle Garinet, VP Exploration Africa, TotalEnergies
Hans Kuehner, Director International Exploration, Chevron
Andrea Lovatini, Director for Exploration Data & Geosolutions, SLB
Neil Hodgson, VP Geoscience, Searcher
Graeme Bagley, Head of Global Exploration and Appraisal, Westwood Global Energy
Andrew Latham, VP Energy Research, Wood Mackenzie (moderator)
11:45 - 12:45
Redefining exploration success in the energy transition era
The path ahead for exploration remains difficult as the drive towards net zero accelerates. However, exploration still has a key role to play in meeting future demands for lower cost and lower carbon intensive hydrocarbon resources.
During this panel we will look at the factors which will define success for future resources including lead time, proximity to market and emissions intensity. In addition, the increasing scrutiny from stakeholders in shaping exploration strategies will be discussed. along with the increasing emphasis on long term planning for the use of offshore fields in the context of CCS, hydrogen storage and offshore wind.
Panellists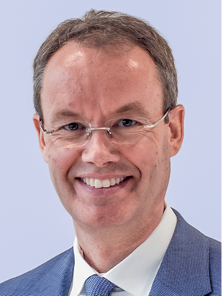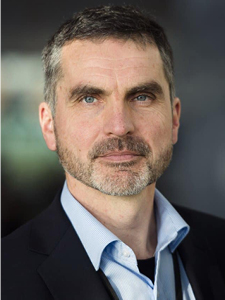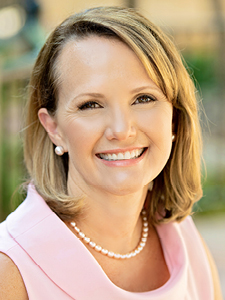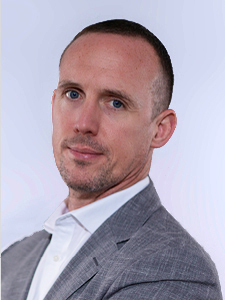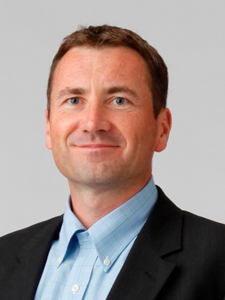 Carel Hooijkaas, EVP Acquisition, TGS
Erling Vågnes, SVP Subsurface Exploration Production International, Equinor
Elizabeth Schwarze, VP Global Exploration, Chevron
Greg Rock, VP Exploration, OMV E&P
John Ardill, VP-Head of Global Exploration, ExxonMobil Upstream
Andrew McBarnet, EAGE Editor Emeritus (moderator)
13:45 - 14:55
Near-field exploration strategies and successes
Infrastructure-led exploration (ILX) will continue to dominate the near future of exploration as companies seek to offset declines while managing risk and capital. This session will feature success stories of selected ILX campaigns followed by a panel discussion on ILX strategies, opportunities and limitations.
Panellists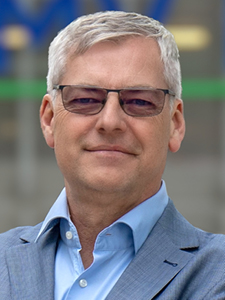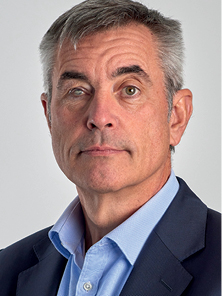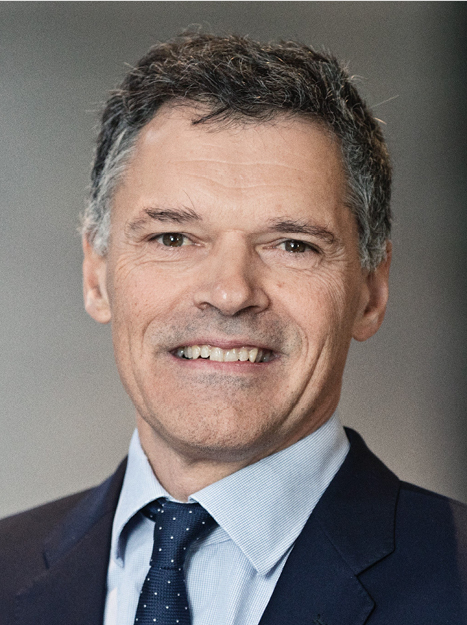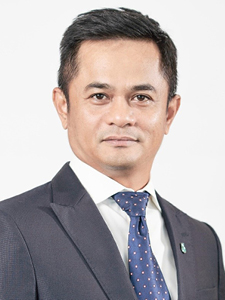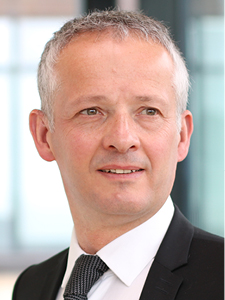 Herwig Peresson, Head of Exploration, OMV Petrom
Nathan Oliver, EVP Sales & Services, PGS
Jean Christophe Navarre, VP Exploration EMNA, TotalEnergies
Mohd Redhani bin Abdul Rahman, VP Exploration, PETRONAS
Mohammad Dawas Manea Al-Ajmi, Exploration Group Manager, Kuwait Oil Company
Andrew Latham, VP Energy Research, Wood Mackenzie (moderator)
10:00 - 11:00
Innovating to a Net Zero future: A technological perspective
The oil and gas industry is facing increasing stakeholder scrutiny over greenhouse gas (GHG) emissions associated with core oil and gas operations.  If the E&P sector is to maintain its prominent role in the global energy mix and protect its licence to operate, the pressure is on to substantially lower its carbon profile.
Digitalization and broader forms of technical innovation are very much at the heart of these efforts. This panel will take a deep dive into the energy system of the future and the potential technological and innovation pathways that must be realised to meet the urgent challenges ahead.
Panellists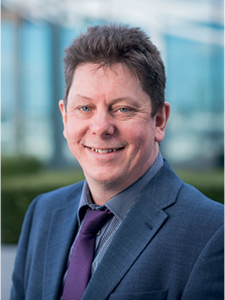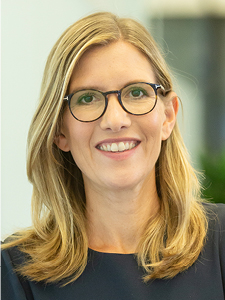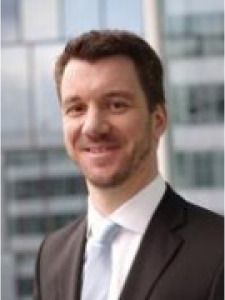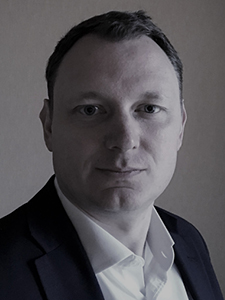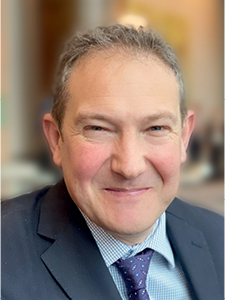 Steve Freeman, Head of Energy Transition Strategy & Innovation for the Digital and Integration, SLB
Kathrin Dufour, SVP Digitalization & Technology, Wintershall Dea
Markus Berghofer, SVP Digital & IT, OMV Energy
Chris Page, VP Geoscience InCube, CGG
Michael Wynne, VP International Upstream, S&P Global Commodity Insights (moderator)
11:45 - 12:45
Filling in the blanks - Conditions for sustainable net zero business models
The oil and gas industry has benefited from decades of highly profitable operations with enviable rates of return that investment in alternative energy has yet to match.
The panel will address the urgent issue of how companies and regulators can work together to create the conditions for a profitable economic environment to accelerate development of non-fossil fuel and climate change mitigation technologies. What are the legislative, regulatory and financial conditions necessary for success are questions to be answered and, more fundamentally, should oil companies in particular see investment in low carbon businesses as their obligation to operate in society?
Panellists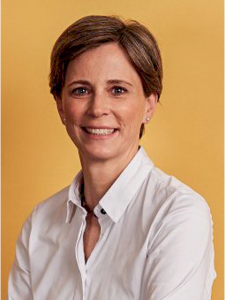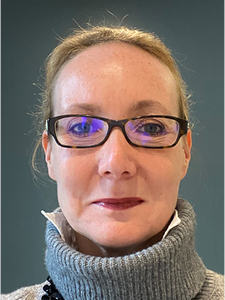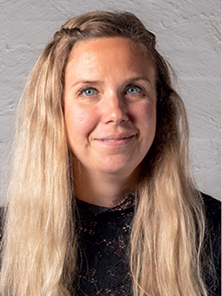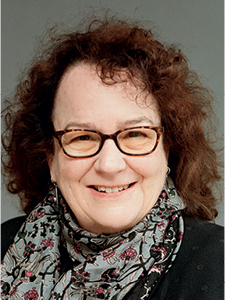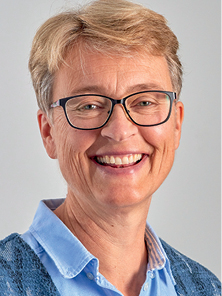 Angelika Zartl-Klik, SVP Low Carbon Business, OMV
Herlinde Mannaerts-Drew, VP Subsurface Transformation and CCUS, BP
Hilde Braut, Assistant Director – Technology, Analysis and Coexistence, Norwegian Petroleum Directorate
Ann Robertson-Tait, President, GeothermEx
Berit Osnes, EVP New Energy, PGS
Andrew McBarnet, EAGE Editor Emeritus (moderator)
13:45 - 14:45
Integration: People, data, and technology
In an industry with sophisticated and robust technology with almost a century of innovation and development, specialization has been an advantage and a hindrance. Silos have allowed the energy industry to reach its current maturity and technology offering. They have been useful while having recognized downsides, such as barriers (sometimes intangible), repetition of work, loss of information, and often a limitation to our ability to properly utilize joint knowledge and passion to build geological understanding and take the best business decisions. Integration and joint multidisciplinary effort may be enabling in a time when the industry is shrinking, big data and historic data is available with specialized analysis, and digitalization is revolutionizing workflows. This roundtable will start by assessing the status on integration, with perspectives from both service providers and operators. The conversation aims at challenging that status quo and guide the future.
Panellists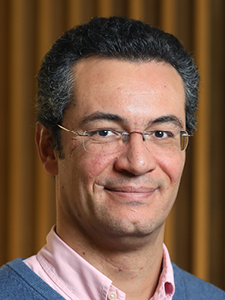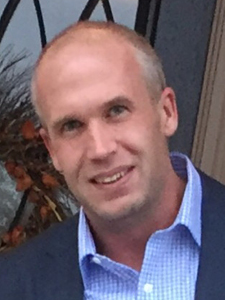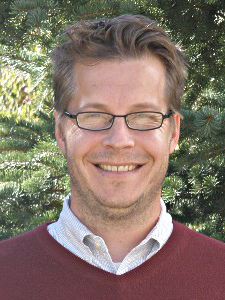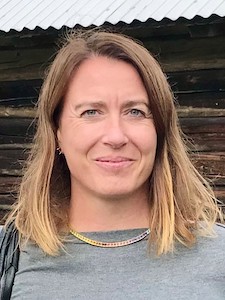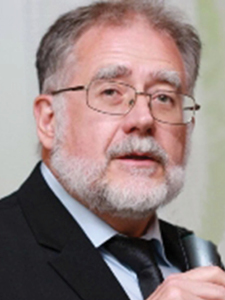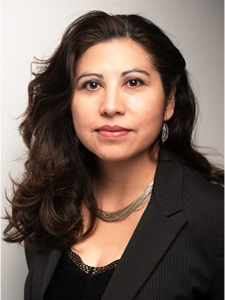 Karim Ouragh, Head of Geophysics Department, TotalEnergies
Grant Byerley, Global Chief Geophysicist, Neptune Energy
Kristopher Innanen, Director CREWES, Calgary University
Helene Hafslund Veire, Subsurface Manager, Seismic Reservoir Characterization, AkerBP
Bertrand Theuveny, Technical Director – Production Reservoir Performance Intervention, SLB
Adriana Citlali Ramírez, Chief Geophysicist and Technology Advisor, TGS (moderator)
09:15 - 10:15
Director's Dialogue: Stronger together - Partnering towards a sustainable future
(Invitation Only)
The Director's Dialogue features a Chatham House rules discussion bringing together key stakeholders to discuss one of the crucial issues of our times, namely defining the role of the oil and gas industry in the era of ongoing energy transition. Most energy supply scenarios already acknowledge the value of natural gas production as a bridge to a fossil-fuel free world, and CCS, geothermal and hydrogen are obvious sectors where the skills, concepts and experience of the oil and gas industry should be invaluable. However, governments, regulators, and public opinion worldwide still have to be persuaded that the industry can be a vital part of the solution to achieving a sustainable energy transition and not the basic problem. We will focus on how the industry can best reshape its image and develop more constructive engagements with society.
Moderated by: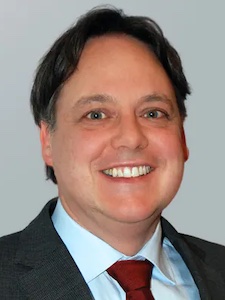 Oscar Abbink, Director Energy Technology & Innovation, S&P Global Commodity Insights
11:45 - 12:45
Geoscience at a crossroads: Preparing the workforce and skills for the future
The session will investigate one of the key questions facing the geoscience and engineering community, namely how to provide a new generation with the skills to meet the needs of a world in rapid energy transition and where necessary retool the existing professional workforce.
Our panellists will approach this major topic through the lens of three interrelated perspectives – industry, academia and government – to provide a holistic view of the issues and challenges offering their conclusions with a focus on attracting young talent and adapting the capabilities of senior professionals.
Panellists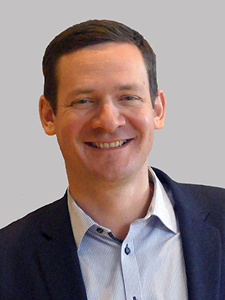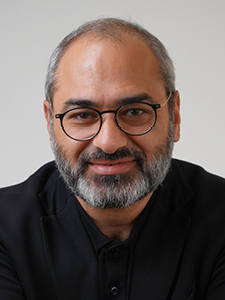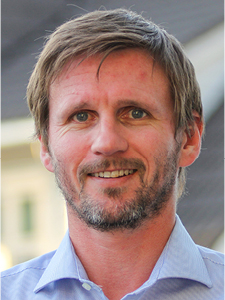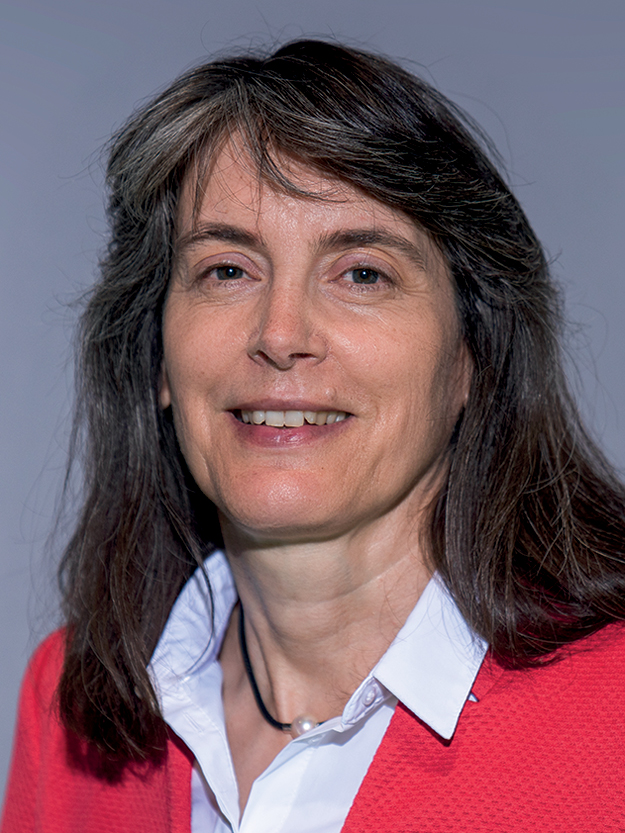 Bruno Michel, VP Geoscience & Reservoir, TotalEnergies
Moath Al Rawi, CEO, ARGAS
Nick Ashton, VP Technology, Equinor
Maren Kleemeyer, EAGE Education Officer and Learning Advisor Geoscience, Shell
Reinhard Sachsenhofer, Chair in Petroleum Geology, Montanuniversität Leoben
Andrew McBarnet, EAGE Editor Emeritus (moderator)
Strategic Programme Sponsor