OMV Innovation & Technology Center – OMV TECH Center & Lab
Date:
Monday 5 June 2023
Field Trip Leader:
Description
Field trip to OMV Austria, Gänserndorf:
Tour through the OMV Innovation & Technology Center (ITC)
Visit of the OMV TECH Center & Lab
OMV's ITC exhibits leading exploration and production technologies using state-of-the-art presentation technologies and exhibition design. The focus is on disciplines like Geology and Geophysics, Drilling Technology, Artificial Lift, Smart Oil Recovery Material & Corrosion Saltwater Treatment and Nanotechnology. The ITC is next door to OMV's Tech Center & Lab which will be visited afterwards.
Health and Safety requirements
Laboratory coats will be provided. Announcement of the required clothing sizes for the excursion participants at the latest 4 days before the event.
Route Information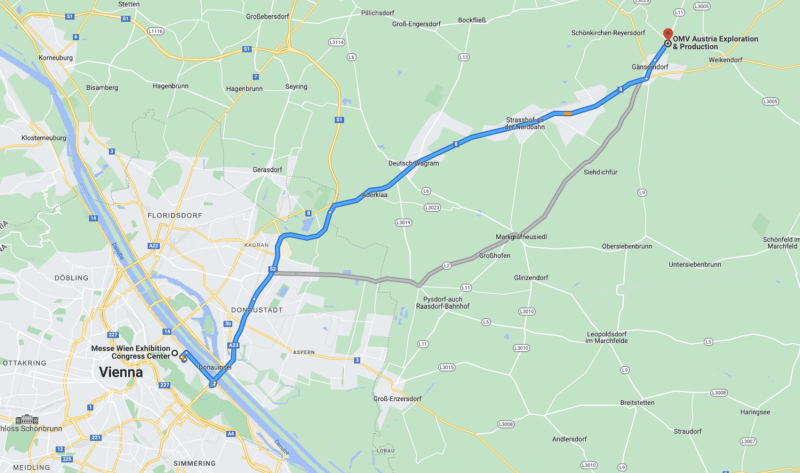 | Time | Activity |
| --- | --- |
| 08:00 | Departure from conference center Messe Wien |
| 09:00 – 09:20 | Safety introduction ITC |
| 09:20 – 10:50 | ITC / TECH Center & Lab |
| 10:50 – 11:00 | Group exchange |
| 11:00 – 12:30 | ITC / TECH Center & Lab |
| 12:30 – 13:30 | Lunch at the ITC event area |
| 14:30 | Arrival back at conference center Messe Wien |